Robes Ankle Unlined Waffle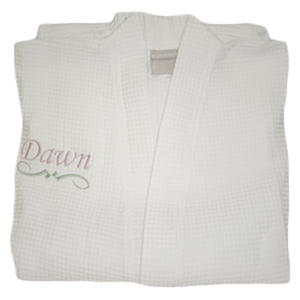 Lets face it - not every one likes too much warmth even during winter. Here's a nice compromise. This unlined kimono waffle robe is a perfect 70/30 Cotton/poly blend. The generous 48" length will reach you a bit above the ankle and certainly well below the knee.
$ 75.00
Monogram Cottage
346 East 76th Street
New York NY 10021
212 288 4808
© Copyright. Monogram Cottage.
All rights reserved